Request a speaker
PURSUE EDUCATION
Free Education & Training
In order to one day end intimate partner violence, the problem must be addressed and confronted at the societal, community, relationship, and individual levels.
SARC offers an interactive learning experience that is tailored to fit the needs of the participants and conducted by our Community Educator. Our content covers all aspects of intimate partner violence as well as teen dating violence and professional training for service providers, educators and various business's. SARC is proud to partner with law enforcement, after school groups, faith-based organizations, and health professionals just to name a few groups we work with through-out the year.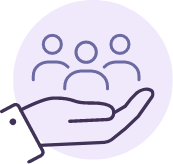 Available Topics
Interested in having a SARC speaker present to your group or organization?