WE NEED YOUR HELP
Every person deserves a life free from abuse and fear. SARC provides hope and resources for those looking to escape the violence in their lives and make the journey from victim to survivor. Since SARC's founding in 1978, the community has played an integral part in providing crucial support for the services offered to victims of domestic violence, sexual violence, child abuse, and stalking. To continue providing this support, your help is needed.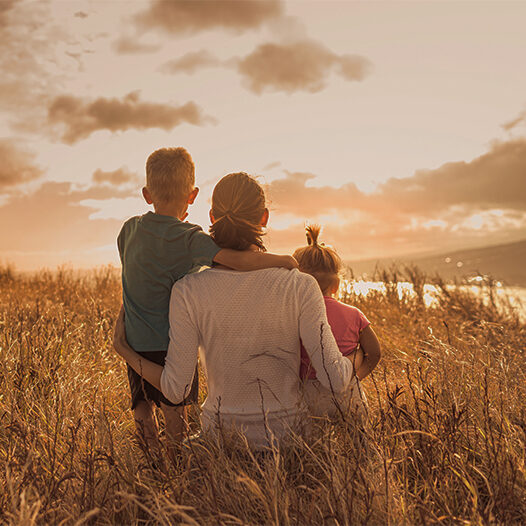 coming together to end abuse
Each day, SARC staff prepares to support their clients through the crises they face. Whether taking the step to flee from the abuse in their home or developing safety plans to empower our clients as they face their abuser each day, SARC staff is there to support these women, men, and children as they make the journey from victim to survivor.
Each year, SARC is able to support an average of 2,000 clients, but that is just a small portion of those experiencing violence in their lives. The State of Maryland estimates that over 200,000 incidents of domestic abuse occur in our state each year.
SARC is able to provide these resources thanks to your support, and it is only with your support that we will be able to work towards a society free of abuse and fear. SARC thanks you for your support, as do the clients we serve; their safety would not be possible without it.
Your donation can make a difference

Provides a SARC Hospital Companion to meet victims of violence and offer their support.
Provides court accompaniment for a Protective Order to help create a safe environment for SARC clients.
Provides 6 therapy sessions for SARC clients as they work towards a life free from abuse and fear.
Food and Hygiene Pantry
SARC has a food and hygiene pantry available to all clients. Nonperishable food items, toiletries, cleaning products and feminine hygiene products are made available to our families. If you would like to schedule a donation drop off please call the SARC Administrative Office at 410-836-8431. If you are interested in coordinating a collection or food drive please call 410-836-8431 or email info@sarc-maryland.org
Click HERE for SARC's current food and hygiene pantry. 
Welcome Home Program
Through counseling, case management and access to SARC's free services, our families are able to move from our emergency shelter to independent housing. SARC ensures that our families are set up for success by providing them with items to make the transition as easy as possible. If you would like to purchase an item for one of our families' pleas click HERE.
Due to a lack of storage we are unable to accept clothing donations. However, SARC partners with Tabitha's House who work with our families and clients to meet their clothing needs. Please call Tabitha's House for hours of operation.
112 Connolly Rd # D, Fallston, MD 21047
(410) 877-9730