Capital Campaign
SAFEHOUSE PROJECT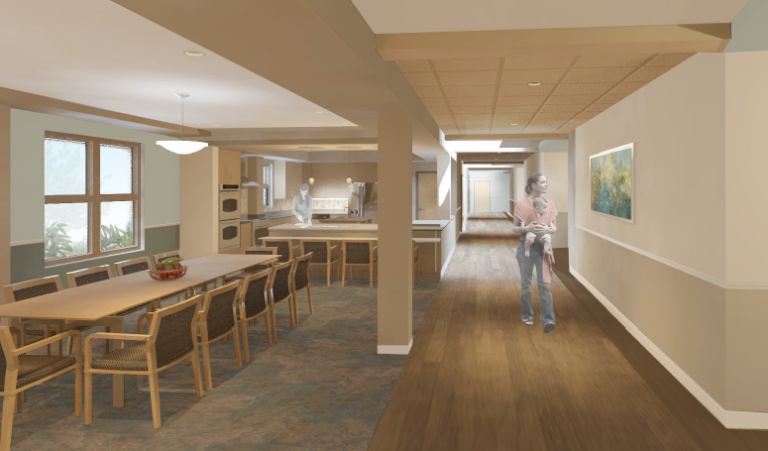 The Phelan Safehouse Project and The Harford Mutual Insurance Group's Family Center at SARC
SARC's current 28-bed Safehouse is located in an over 100-year-old converted building. Although victims are grateful to have a safe place to go, the structure does not provide the space or features needed to empower clients and their families to heal and successfully rebuild their lives.
In October 2021 SARC broke ground on this once in a lifetime renovation project – The Phelan Safehouse. Additionally, updates have begun to take place at SARC's Administrative Offices- The Harford Mutual Group's Family Center at SARC- which is where all other SARC outpatient services take place. This includes our 24-Hour Helpline, counseling services, legal advocacy and representation, and food pantry just to name a few.

The new safehouse and updates to our main building have been a longtime dream of SARC's. Each year, SARC provides free services to nearly 1,500 victims of intimate partner violence and their children. Sadly, we have outgrown the existing safehouse. The Phelan Safehouse will increase from 28 to 40 beds and will be a healthy and healing home where victims of intimate partner violence can begin to rebuild their lives while having access to all of SARC's free victim services.
The Phelan Safehouse and The Harford Mutual Group's Family Center would not be possible without the extreme generosity we have received from you; our most dedicated supporters who believe in SARC, our mission and this vision for safer future for all. Thank you for being a part of this campaign and for helping it come to life. You have and continue to save lives and help those most in need of safety and shelter.